The most common form of
polyester activewear fabric
is t-shirt material. The fabric is lightweight and breathable and allows the wearer to perspire while remaining cool and comfortable. While not the best choice for a workout shirt, polyester is an excellent option for most types of workout clothing. While some sewing experts are natural fiber snobs, most manufacturers prefer this material because it is comfortable and dries quickly. However, not all types of polyester are created equal.
Among the benefits of polyester activewear fabric is that it is cheap and easy to produce. The material's ability to wick moisture helps it keep its shape and temperature in check while you exercise. This feature makes it popular among activewear makers. Furthermore, polyester fabric can be dyed any color you want. Whether you want to create sports bras, leggings, or joggers, a quality activewear fabric will give you a sense of confidence and style during your workout.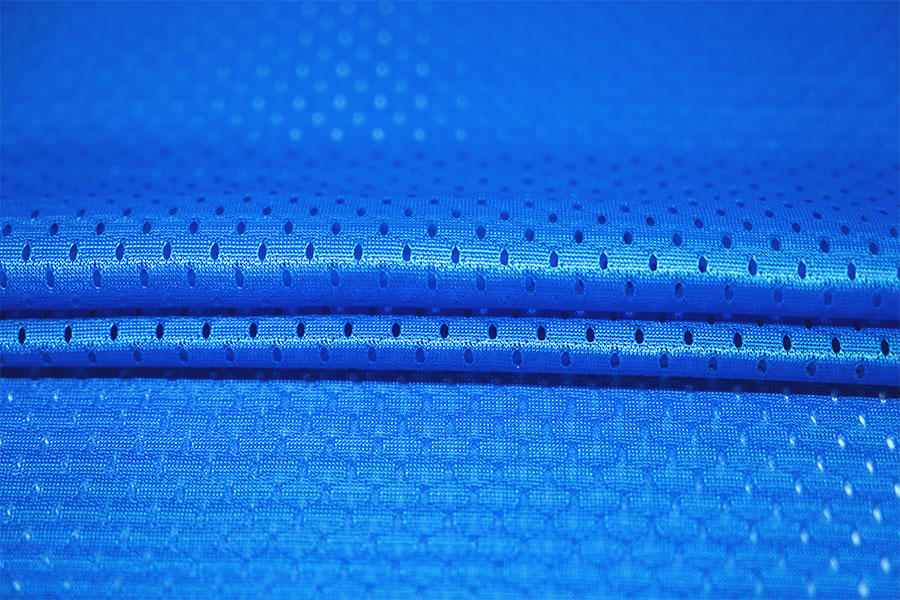 One of the biggest advantages of polyester over natural fabrics is its resistance to sweat. While cotton absorbs sweat and holds it in, polyester pushes the liquid out of the fabric and lets it evaporate. Although this material is more expensive than natural materials, it can help to keep activewear items cooler. You can buy lightweight sports bras and shorts that are designed to wick moisture away from the body. They can also be worn during colder weather because the material's breathable qualities allow it to remain cool even when wet.
Another advantage of polyester is that it is resistant to odor. It can resist bacteria and fungi and is anti-static. It is also odorless and moisture-wicking, making it an ideal choice for outdoor activewear. It is also a great choice for high-performance sportswear, as it will last a long time. You will love the soft feel of polyester and how it feels against your skin. It will keep you cool during your workout.
As far as price is concerned, polyester fabric is more affordable than natural fabrics. Compared to natural materials, it is more durable and breathable. It is also more flexible, so you can wear it under other materials. Regardless of your preference, you will find that polyester is a good choice for activewear. There are many benefits to using this fabric for your workouts. It is also a great choice for women who are allergic to cotton or other synthetic materials.
When it comes to sweat and moisture, polyester is more efficient than natural fabrics. When you sweat, cotton will absorb the liquid and hold onto it, whereas polyester wicks moisture away from the skin. This makes it the ideal choice for performance stretch apparel. If you're looking for a comfortable and durable fabric for workouts, look for a fabric that breathes well and can withstand repeated washing. The right material will make you feel comfortable during your exercise routine.
A good material for activewear can increase the wearer's comfort and help reduce discomfort. For example, nylon is waterproof and can be worn in colder weather. While it is not as durable as polyester, it is still a good option for daily activewear. The material is very stretchy and offers great flexibility, which makes it a great choice for layering. A good quality fabric can last a long time. This is important when it comes to outdoor clothing and will be worn on a regular basis.
When it comes to sweat, polyester has several advantages over natural materials. Cotton absorbs sweat, while polyester wicks it away and allows the liquid to evaporate, leaving behind a visible dampness. In addition to being breathable, polyester is also durable and is a good choice for layering. The insulating properties of the fabric make it a good choice for everyday activewear. These benefits are not limited to activewear, but also include a variety of other apparel fabrics.
When compared to natural materials, polyester has an advantage over cotton. While cotton absorbs sweat and holds onto it, polyester wicks it away from the body and lets it evaporate. Its tough fibers can withstand sweat, but it can also show it. Unlike cotton, however, polyester does not allow moisture to pass through, leaving a wet appearance. This means that activewear made of polyester is more likely to be waterproof.