About
Our products not only sell well in the domestic market, but also are favored by foreign customers. We will uphold the tenet of honesty and quality assurance, and provide you with better fabrics and thoughtful services!
products
We offer a wide range of fabrics with superb water repellency, moisture wicking and quick drying properties.
All products
Services
From pre-sales to manufacture and after-sales, we provide timely support and service to meet your every need.
news
Provide you with the latest enterprise and industry news.
All news
Advertising Fabric Manufacturers
Advertising Fabric
Advertising fabrics are materials made of fabric (such as banners, flags, tents and tablecloths) that are used to advertise a brand, product or event. They are commonly used in trade shows, exhibitions and outdoor events to attract attention and create visually appealing displays. The fabrics used in ads vary, but are generally made of durable, lightweight materials that are easy to transport and install. The designs and graphics used on the fabric can be customized to meet the needs of a particular advertising campaign.
Advertising fabric use:
Advertising fabric is a promotional display made of a durable, flexible material such as polyester or canvas. Advertising fabrics can be used for a variety of purposes such as trade show displays, event signage or in-store promotions. Fabric banners are usually printed with high-quality graphics and can be hung or hung in a variety of ways. They are popular for their versatility, durability, and ability to display high-quality graphics and images.
Advertising fabrics usually have the following characteristics:
1. Durability: They stand up to frequent use and handling and can be made of materials like polyester, nylon, or vinyl.
2. Printability: The fabric maintains vivid, clear, long-lasting prints and graphics.
3. Lightweight: Most advertising fabrics are light in weight, making them easy to transport, install and store.
4. Customizability: Advertising fabrics can be customized in terms of size, color, graphics and branding to meet the needs of advertisers.
5. Versatility: They can be used in various occasions, such as trade shows, outdoor events and indoor promotions.
6. Cost-effective: Compared with traditional advertising methods, advertising fabrics can be a cost-effective way to promote a brand, product or service.
JIUDING TEXTILE
ABOUT US
Haining Jiuding Textile Co., Ltd. was established on August 2006 and is a Advertising Fabric Manufacturers and Advertising Fabric Factory in China. It is located in the Warp Knitting Industrial Park of Haining City, Zhejiang Province. It is only 2 hours and 1 hour away from Shanghai Port and Xiaoshan International Airport.
0

Established

0+

Employees

0+

Patent
Company profile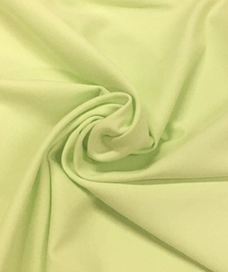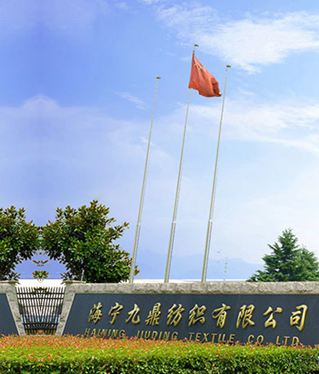 More About Products
Boost Your Brand with Fabrics for Interior Advertising Materials
Our material has the advantages of durable, anti-wrinkle, easy to clean, waterproof, bright colors and so on. Very suitable for indoor advertising fabrics. Like high-quality banner fabrics for advertising and promotional purposes, or as lightbox fabrics, this carefully crafted fabric emits a soft yet powerful light that instantly brightens any room or environment. With its sleek and lightweight design, the light box fabric blends seamlessly into any decor, adding a touch of sophistication to your space.
Worried about technical issues? do not be afraid! Our fabrics are available in a variety of sizes and dimensions, allowing you to choose the fabric that best suits your specific requirements. Its lightweight and durable nature makes transport and installation a breeze, ensuring a hassle-free experience
Our fabrics are engineered with great attention to detail and are designed to take your brand's visual appeal to new heights. The premium quality and vibrant colors of our fabrics ensure your message will be noticed and remembered by everyone who sees it.
Our satisfied customers rave about the effectiveness of our interior advertising material fabrics. With countless positive reviews and 5-star ratings, you can trust our fabrics will deliver the results you want.