About
Our products not only sell well in the domestic market, but also are favored by foreign customers. We will uphold the tenet of honesty and quality assurance, and provide you with better fabrics and thoughtful services!
products
We offer a wide range of fabrics with superb water repellency, moisture wicking and quick drying properties.
All products
Services
From pre-sales to manufacture and after-sales, we provide timely support and service to meet your every need.
news
Provide you with the latest enterprise and industry news.
All news
Stretch sports fabric Manufacturers
Stretch sports fabric
Our stretchy sports fabrics are designed for maximum comfort and flexibility, making them ideal for a variety of physical activities including yoga, swimming and more.
Our stretchy athletic fabrics are made from a blend of premium materials like spandex, polyester and nylon for excellent stretch and recovery properties. They're lightweight, breathable, and quick-drying, making them perfect for indoor and outdoor activities.
Whether you need fabric for yoga wear, swimwear, or other activewear, we have a variety of options to choose from. Our fabrics are available in a variety of colors and patterns to suit your personal style and preferences.
At our fabric factories, we take pride in our commitment to sustainability. Manufactured with environmentally friendly processes and materials, our stretchy sports fabrics ensure you can enjoy your physical activity while minimizing your environmental impact.
Browse our selection of stretch sports fabrics today and experience the comfort, flexibility and durability our fabrics offer.
JIUDING TEXTILE
ABOUT US
Haining Jiuding Textile Co., Ltd. was established on August 2006 and is a Stretch sports fabric Manufacturers and Stretch sports fabric Factory in China. It is located in the Warp Knitting Industrial Park of Haining City, Zhejiang Province. It is only 2 hours and 1 hour away from Shanghai Port and Xiaoshan International Airport.
0

Established

0+

Employees

0+

Patent
Company profile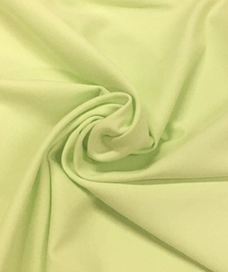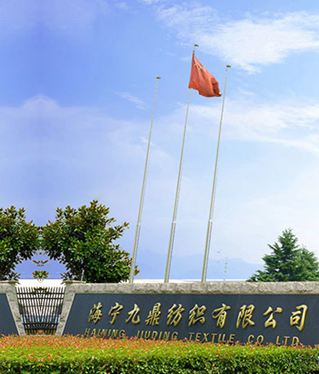 More About Products
Experience the unrivaled comfort and style of our swimwear materials
Our stretch sports fabrics are designed to enhance your movement. With advanced technology, it offers unrivaled flexibility, allowing the user to move freely and comfortably during any physical activity. Our fabric keeps athletes cool and dry throughout their workout. Second, our stretch sports fabric wicks away sweat and prevents overheating, so you can stay comfortable and focus on achieving your fitness goals, enhancing the feel of your workout.
Our athletic fabrics are made from high-quality nylon stretch fabric that, with its exceptional stretch, allows for a wide range of motion, ensuring unrestricted movement and enhancing performance. Our nylon stretch fabric has moisture-wicking properties that quickly wick sweat away from your body, keeping you dry and comfortable, keeping you focused and cool. Designed with durability in mind, the fabric is built to withstand the rigors of intense workouts and frequent washes for long-lasting use. Can also be used as a swimsuit fabric, high quality swimsuit fabric made of nylon for maximum durability and comfort.
Provides excellent elasticity for a perfect fit and freedom of movement during physical activity.
The fabric is resistant to chlorine and UV rays, ensuring its longevity and colorfastness. Allows for optimal breathability to keep you cool and dry even during intense workouts.
But don't just take our word for it - our satisfied customer Jenny can attest to the magic of our swimsuit materials. "I've never felt so confident and comfortable in a bathing suit!" raved Sarah, one of our loyal customers. With consistently high customer ratings and rave reviews, our material has become the first choice for those looking for the perfect swimwear fabric.